Hobart Surveying – Serving for Over Two Decades
Hobart Surveying is serving in the Hobart region for more than 20 years. Excellence in service, growth of our employees, commitment to our clients' satisfaction, and consistency for achieving professional brilliance are the pillars that make our company keep going.
Comprehensive service for surveying for residential, construction and civil. Our services include boundary marking, redefinition plans, subdivision, building set out, lot consolidation, detail survey, and identification report.
We are a locally based business catering to surveying needs in the nearby areas. Our team has complete knowledge of property guidelines for the Hobart City Council, Kingborough Council, Clearance City Council, Glenorchy City Council, and Brighton Council. This makes sure that you get all the required information for the very first time and your survey report gets accepted instantly.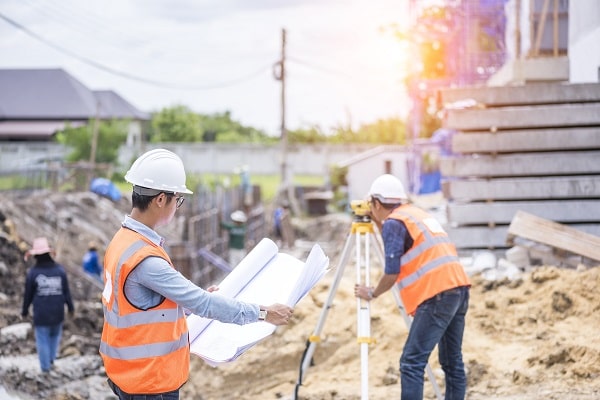 Surveying Services
Need a surveyor in Hobart? We have decades of experience dealing with your local Council.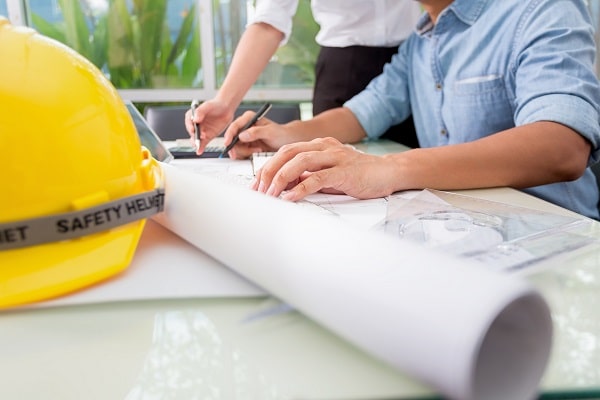 Detail Surveys
Building or extending? You'll need a Detail Survey (Contour Survey) so your architect/draftsperson can draw their plans. 
Identification Reports
Have you been required to provide an Identification Report? We are Hobart's leading land surveyors.
SEE WHAT OTHERS ARE SAYING ABOUT
Hobart Surveying
I built a new home and needed a Detail Survey. Hobart Surveying were great from start to finish and delivered quality work. I will definitely use them again if I need to use a surveyor again.
I used Hobart Surveying for an Identification Report. They were easy to deal with and the price was more than competitive. I would recommend them highly if you need a surveyor.
We used Hobart Surveying were very happy with them. We wouldn't hesitate to recommend.
Our Goal
The company was established with the vision of providing quality surveying services to people so that they meet up to the outlined laws and don't have any legal issues with their properties. Our goal is to always strive for excellence. We keep our staff updated with the latest technology and update our equipment regularly. Thus, we deliver the best with the highest accuracy to our clients.
Our surveyors and team members are qualified and experienced in their respective fields. A dedicated team of a project manager, surveyors, and drafters work for every project. This ensures on-time and on-budget delivery of the project. We are proud to say that we always meet the deadline.
What Makes Us the Best?
Pre-Defined Work Process
At Hobart Surveying, the work process for every survey is pre-defined as we are well-aware of the council's guidelines. We also update our processes if there are any updates in the council's guidelines. Thus, your survey report will never be put on hold because of non-adherence to the Council's guidelines.
Also, the pre-defined work process system makes it easy for the team to keep the work going smoothly. For instance, the customer assistance team knows that they have to discuss the project details with the surveyors and management for providing a quote to the clients asap. The surveyors then have to visit the site and brief the client about what all needs to be done. The surveyors, technicians, and drafters then start their work and prepare a survey report as per client's requirements. The registered surveyor then double-checks all the facts in the report and approve them. So, you see when everybody is aware of their work and holds expertise, work becomes smooth and only has the best outcomes.
Quality Assurance
Hobart Surveying is always about delivering quality. We have a track record of report acceptance for the first time. Our team is very well aware of the local area and the council's guidelines. Thus, there is no room for any error while conducting the survey. We read every requirement carefully before working on it. Also, our team members always keep themselves updated with the new technologies and we replace our equipment with the high-end ones to minimize error and accelerate work.
Our team comprises of qualified members with years of experience who have the calibre of taking the right decisions in tough situations. This implies that our clients' can completely trust us to deliver exceptional results. The attitude of finding a solution for every issue and not leaving things for later is what makes us serve our clients with the best.
Workplace Safety
We have been working in the field from more than 20 years and our team is our family. We always keep their safety at utmost priority. We strictly comply with work health and safety procedures. We work on improvising our procedures to reduce risks and injuries.
We adhering to the safety norms benefits not only our team but also our clients. There are no hindrances in the work and thus the reports are delivered on-time. So, you can always trust us with the deadlines and plan your work as per the schedule.
Licensed and Registered
We are a licensed company with all registered surveyors which means you are always on the safe side. How? The council requires the signature of a registered surveyor on the survey report without which the report will not be considered. Thus, if you have not hired a registered surveyor, you are simply wasting your money.
Get An Obligation Free Quote
Our team will talk to you about the type of construction you are looking for and will guide you through all the council's requirements. We will offer you a quote for the services and you can then decide on hiring the service. We offer a no-obligation quote, reach your property for initial investigation within a short time, and provide cost-effective services.
You can get in touch with us through the phone number provided on the 'Contact' page or fill out the form to get an obligation-free quote.
Hobart
Battery Point
Bellerive
Berriedale
Blackmans Bay
Bridgewater
Brighton
Chigwell
Claremont
Gagebrook
Glenorchy
Geilston Bay
Howrah
Kingston
Lindisfarne
Margate
Moonah
Mornington
New Town
North Hobart
Risdon Vale
Rokeby
Rose Bay
Rosny
Rosny Park
Sandy Bay
Seven Mile Beach
South Hobart
Sorell
Taroona
Warrane
West Hobart